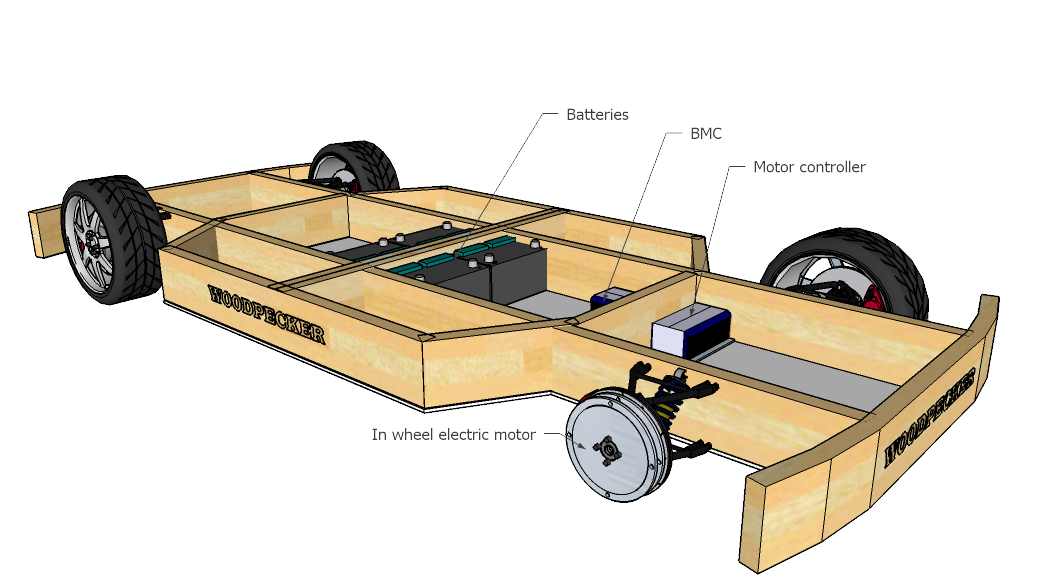 Woodpecker is full size vehicle platform from wood for robotics and automotive hobbyists.
Open sourced concept of modular, inexpensive platform was created to foster tinkering, in-home garage development of autonomous technologies for enthusiasts and research organizations.
Wooden frame could be made and assembled by everyone using simple woodworking tools and downloadable free drawings or for those looking for professional made kit of "flat pack furniture" style will be delivered through local hardware or furniture shop.
Woodpecker "skateboard" compact and modular frame in combination with ecological wooden frame creates innovative concept for future development of transportation.
modularity
Three sizes
Three pre-defined modular sizes for every application.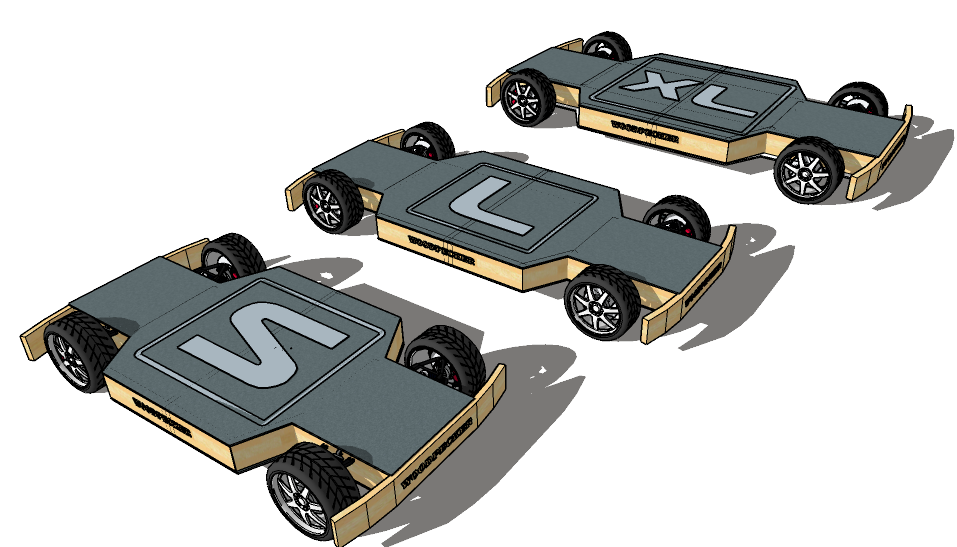 Community
Makers, DIYers, Enthusiasts, Hobbyists
+
Universities
Bachelor and Master theses, Robotics projects
+
Commercial customers
Fueling the ecosystem
+
Local manufacturers
To decrease the costs by effective logistics.
+

Brakes
Hydraulic brakes , electronically controlled, CAN based commands.
01
Steering
Electronically controlled EPAS, CAN based.
02
Throttle & Gears
Electronically controlled throttle, forward reverse switching.
03
Motors
Electric in-wheels motors. 2WD & 4WD options
04
Battery
Flat pack power module
05
Sensors
Optional ultrasonic, lidar and camera sensors.
06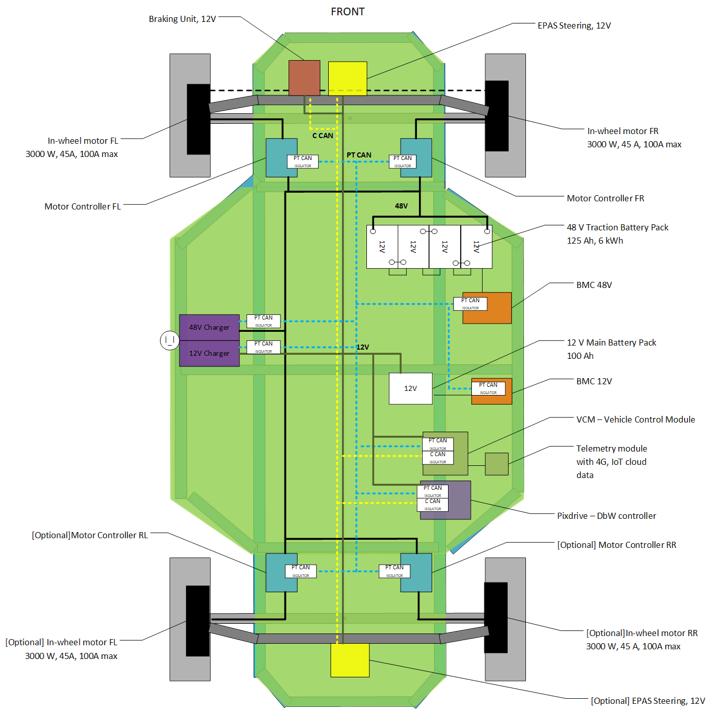 Wooden frame & body
Rich history of wooden cars
It was November 2, 1947, and five years after the project to create the

The tiny British automaker Morgan still makes cars by hand using a combination of

At the first motor show after the end of the First World War, the
Ecology & Recyclability
Bright future of wooden cars
Since the Essen Motor Show in December 2015, the wooden supercar known as "The

Debuting at Milan Design Week, Toyota's Setsuna is probably the most unique concept car to

Electric vehicles have been turning the tide in the automotive industry in terms of making
One platform
Different bodies